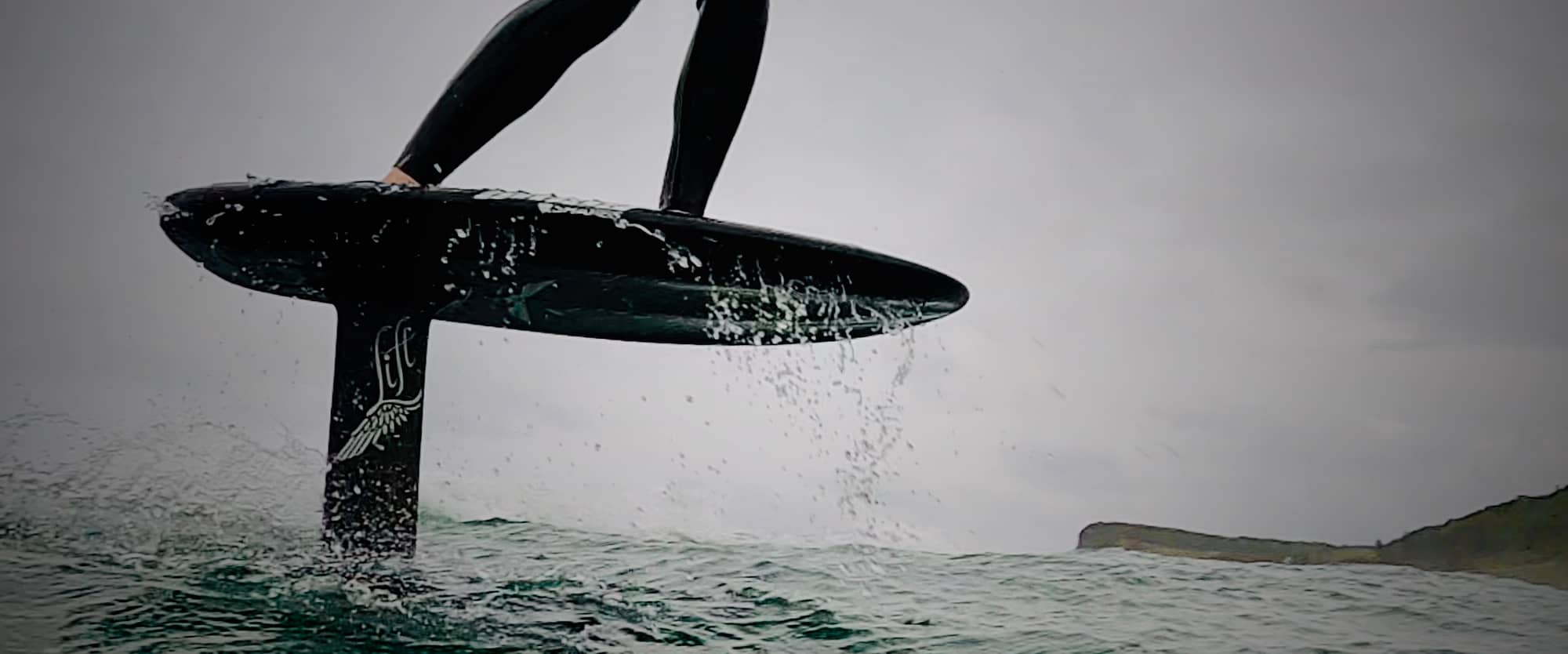 AMOS SHAPES WARRANTY – IMPORTANT PLEASE READ
Our boards are tested with some of the best foilers in the world and go through a rigorous R & D process in all conditions.  They are built and designed to be the lightest, strongest performance foil boards we can produce using the highest quality materials.
Amos Shapes provides a 6-month manufacturer's warranty on major defects in manufacturing or material from date of purchase.
This warranty does not include defects caused by excessive UV/heat exposure, water damage, incorrect installation of foil or foot strap inserts or using foot strap screws other than ones provided or base plate screws other than those provided by your foil manufacturer. Nor does it cover damage caused by misuse, neglect or normal wear and tear including compressions; improper handling and/or storage, modifications or damage caused by anything other than defects in material and workmanship.
The warranty is valid only when product is used for its intended use and does not cover boards used in rental or teaching operations.
Amos Shapes is not liable for any damage to your board once it leaves our courier service. Please inspect your board carefully once you receive it.  If it has been damaged in shipping do not throw away the packaging. Take photos of your board, the internal packaging and external packaging with the label clearly displayed in the photos and send through to info@amosshapes.com.
Amos Shapes will make the final warranty determination, this may require inspection and/or photos/video of the equipment, which clearly show the defect. Amos Shapes will not be liable for any retrospective costs due to loss of use or damage to Amos Shapes product.
Foiling is an extreme sport that has inherent risks of serious injury or death to the rider or others. By removing this tag, you acknowledge that Amos Shapes Pty Ltd is not liable for any injury that may occur from the use of this equipment.
AMOS SHAPES CARE INSTRUCTIONS – IMPORTANT PLEASE READ
Do not leave your board in the sun or in prolonged heat (including the car). Carbon boards heat up very quickly and this will cause delamination. You will void your warranty with Amos Shapes or any retailer of our boards if this occurs.
The air valve is self-regulating and should not be unscrewed or left out at any time. Your air valve is there to regulate the pressure in the blank to reduce pressure changes in your board so it lasts longer. The air valve will not stop your board from delaminating if left in the sun or prolonged heat.
We have provided you with the correct self-tapping screws for your foot strap inserts. Only use the screws provided with your Amos Shapes board. If you need to replace your screws please contact Amos Shapes. Using any other screws will void warranty.
Do not use power tools to install your foil or foot strap inserts as this will almost certainly cause damage to your board. Screws should always be installed using hand tools and not over tightened.
We use high quality track inserts, occasionally on a new board your T-nuts from your foil will be tight to get in. We suggest tuning your T-nuts by lightly filing with a file along the long edge, until you achieve the correct fit.
If your board has been damaged do not ride it, have your board repaired by a professional only using epoxy resins.